By: Chad Swisher, Sales Manager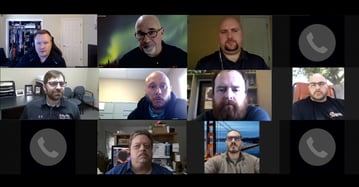 Recently, HyFlex held an online SFRM Crisis Roundtable to discuss fireproofing industry insights from across the U.S. and Canada on the obvious hot topic of the day, the coronavirus that we've all been dealing with.

We talked through some of the things that are happening in the fireproofing industry, government regulations and resources, the impacts of COVID-19 on business, and thoughts on what the future rebound looks like for the fireproofing industry.

The conversation was compelling with stories on how some businesses are running almost-as-usual while others are on a complete-but-temporary shut-down.

We had a great conversation on these topics:
Here's what SFRM contractors, business owners, and manufacturers had to say.
---

How has this crisis affected your fireproofing business?
The affects on our businesses was a big part of our conversation and I appreciated the open dialogue. Everyone is in this together, we're all affected at different levels but no one is exempt. There is a need for the fireproofing industry to have access to COVID-19 testing to keep our workforce on-the-job healthy, up and running.
Lay-offs and furloughs are a reality that our industry is enduring. For some, everything's running near perfect. No delays. Nothing. Everything's just moving right along. And for others, everything's getting pushed back. Cities are shut down. The difference between territories is astounding.

Here's what our participants had to say:



Jonathan Wohl
Owner, Wohl Diversified Services
President, NFCA
New York
We're repairing equipment. We have our pump torn down right now and we're making modifications. We did have somebody in our office that tested positive, testing is a real problem for us because if I can't get tested, I don't know if I was exposed or not. But we're waiting it out and like I said, our shop is operating.
Keeping up with regulations and laws has been a full-time job. I don't know about the other business owners. I'm talking about the business side of business. Not necessarily about whether or not you're going to get your work done. I'm just as worried about what's going to happen when we break loose.
For anyone dealing with unemployment - nobody should be afraid to go on unemployment either. And I'm not saying lay people off, but to try and keep people working ... If the virus hasn't hit you guys yet, it will. It is not going to stop. Just picture a tidal wave in a movie and you're on top of the mountain, and the tidal wave just keeps coming and coming and coming, and the further you go north or the higher you go, the waters keep rising.
From the association, the NFCA, we postponed this year's convention. We will have, hopefully, something in the fall that will give us a forum to talk. We're not sure how it's going to be formulated, but for those of you who are involved with the organization, Sandy's keeping everybody abreast.

---

James Foster
Director of Operations
Select Spray Systems
Salem, New Hampshire
This has affected us. Most of our jobs are all shut down, but we have some smaller projects going on right now, so it's keeping it afloat right now. When we get over this, we're going to be really busy. We're lining everybody up right now for May and June, and I don't know how we're going to keep up with the demand. I do think we'll get over this.

---

Martin Rodriguez
Superintendent/Project Manager
Martin Bros.
President Elect, NFCA
Los Angeles, CA
Well, I think that the number of cases is relatively low given the fact that it's a very large area. I think the fact that early measures were taken or instituted in place, it's helped out to keep the number of cases down.
But just in the last couple of days, we've seen a recent spike. Not as fast as it could have been, but I think some of the policies put in place are working to a certain extent. Construction was included in the list of essential activities so we were able to continue on the projects.
I will say probably about 75 to 80 percent of our projects are active and the others were affected by voluntary shut downs or directed to close, temporarily.
---

Lane Cooper
Owner, Ener-Spray
Calgary / VanCouver
Western Canada

Basically, Canada is slightly different than the U.S. in that it's kind of a blanket in that we're supposed to all social distance. Each province is allowed to mandate what businesses are essential and non-essential, and so far where we do business, construction has been considered essential, so we're not shut down. I can speak mostly to Calgary, but our Calgary job sites are all open.
We're having to include COVID in our toolbox meetings and in a lot of our paperwork we actually have to ... Every morning, we have to do a health questionnaire. "Do you have a cough? Do you have the sniffles? Do you have anything like that?"
Obviously anybody who shows any sort of signs of being sick is told to go home and self isolate for 14 days. We have had some staff that have gone home, but as far as the field goes, fortunately we're business as usual.
---

Keith Kennedy
Owner
Aries Contracting
Ottawa, Canada


We're in Canada's capital, so we are doing a lot of federal government jobs, which is a great thing, as long as those projects continue to operate. I know I heard, earlier today where a contractor had done some work in the private sector and the owner just said, "Well, times are tough. We're not going to honor our contract with you." So, at least we have our money flowing.
We do have challenges, that's for sure. One of them is we're simply running out of PPE, the N95 masks. We're using respirators now. The guys with gloves. Even the spray suits. So, that's definitely one of our biggest challenges.
Another interesting, slightly different challenge we have is that there are some inner provincial restrictions on travel. We'll have projects in neighboring provinces that we can't get our men to, or if the men do go they need to spend 14 days in quarantine. So, 14 days in a hotel room hoping that your job will start. These are some of the challenges that we're facing.
The last point is that the geographical areas where construction is considered an essential service and we're actually still operating, and we really do appreciate that, and our fellows really appreciate the opportunity to work, but all it would take is a couple of cases of this COVID-19 that trace back to a job site somewhere, and I'm afraid that the knee jerk reaction would be to simply shut down all construction. I just hope that that is not something that happens. But, anyway, we're still here.
---

Dan Ehehalt
Technical Service / Product Manager
Isolatek International
Stanhope, New Jersey
From a manufacturer's perspective, we're seeing a lot of what you guys have been talking about here. Jobs slowing down across the country, some areas more so than others. We, like you, are wondering if and when these are going to break again. But fortunately our manufacturing locations in New Jersey, Texas, Indiana, and California, they're all still operating at capacity.
---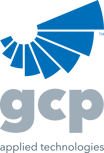 Craig Boucher
Fireproofing Representative
GCP Applied Technologies
New England


I echo what James Foster had indicated earlier from Select Spray that things have been dicey up here. A lot of things are shut down. Most jobs are shut down, if not 90%, I'd say. It's been quiet. It's been different. Sales representatives like us, Chad, want to be out there doing what we do. It's been tough for all of us. Monokote manufacturing across North America is fully operational and ready to serve the market.

---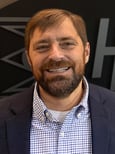 Allen Mills
President
HyFlex Corp.
Knightstown, Indiana

We got a call from the Health Department on a Sunday afternoon and just found out that all but essential businesses were going to be closed here in Indiana in our county.
So, that really threw us into figuring out what the next week would look like. How essential are we? How essential are fire-proofing pumps to the world? But we also realize that we needed to serve our customers. So, we are running with essential staff.
A week before, we had actually remoted a lot of our office people. About mid-week into that first week I finally got approval from the Health Department that we could operate as a business and that we were essential, so we've continued, and we're really glad we're able to do that. We've had a lot of parts orders that we've shipped out and been able to serve a lot of customers in that capacity.
---

What are your thoughts on social distancing on the jobsite?
We discussed the challenges of social distancing on an industrial jobsite.
Here's what our participants had to say:



Martin Rodriguez
Superintendent/Project Manager
Martin Bros.
President Elect, NFCA
Los Angeles, CA
A couple of days ago we heard that some of the policies and protocols for social distancing are not exactly being followed on job sites.
There was a comment from the mayor of Los Angeles saying that if people were not following the guidelines, they were not going to be shy about shutting down construction projects as well. So, that will turn the tables on us.
Right now, it's almost voluntarily where a project or an owner decides to shut down their projects. They just pretty much canceled all activities. There may be some administrative tasks that are still taking place, but as far as the field of activities, some of them have stopped. But depending on how people's behavior ... they're not following the guidelines and recommendations, so we may be at risk of shutting more jobs down by order. So, that's where we're standing right now.

---

Lane Cooper
Owner, Ener-Spray
Calgary / VanCouver
Western Canada

It is slower because we're trying to social distance on a job site, and it's like passing someone in a corridor, you need to give them space. Skip elevators are becoming a problem because a skip elevator designed to take 30 people up to a floor, now some sites are dropping that down to five guys.
So, you can imagine the lineups to just get to your work area in the mornings. It's fairly frustrating. The safety aspect has become fairly important.
---

Dan Ehehalt
Technical Service / Product Manager
Isolatek International
Stanhope, New Jersey
Fortunately, the manufacturing processes don't involve a lot of close interaction with personnel. Obviously they have required PPE to wear, similar to you guys, on site with application. They're around the same materials, just in an individual form. They're respiratory protection, eye protection. Things like that are pretty standard.
They have "cleaning facilities" in the event that someone experiences sickness, they come in and are able to disinfect the manufacturing site and reopen fortunately within 24 hours.
The employees use their own discretion to some extent. If you're not feeling well, stay home. But the teams at the different locations are real dedicated to their work, so they haven't had any impact in terms of people showing up and things like that.
---

What government resources are you tapping into?
Many government programs are available. Government resources EIDL loan offers $10,000 to all applicants regardless of whether they are accepted and can be applied for online at the SBA, the EIDL also is at a low interest rate. PPP loans are potentially fully forgiven and will be funded through your local bank as an SBA program.
Overall, our participants have jumped in with both feet to take advantage of these programs.
Here's what our participants had to say:



Jonathan Wohl
Owner, Wohl Diversified Services
President, NFCA
New York
Talk to your lawyers. Talk to your accountants. Fill out the paperwork. You should take the money. And some of it could be relieved, but it's a half a percent loan. It's for the next eight weeks. That's the amount of money they're going to give you. There's also a grant for $10,000 for all businesses. All you got to do is get into it, speak to your accountants and your lawyers and make sure that it applies to you. We're going to take full advantage of it.
You're going to get approved for the loan. Just deal with your bank. Make sure your bank is an SBA bank. The banks are loaning the money. Not the government.
---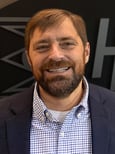 Allen Mills
President
HyFlex Corp.
Knightstown, Indiana
I would just strongly encourage everybody, get your accounting staff and get your finance people together and get your documents together and apply as soon as possible. Be the first in line.
Be at your bank and make sure those things are filled out because they're going to forgive much of the PPP loans if not all of them. The loan's going to be for eight weeks of payroll of your mortgages, of your 1099s. There's a big list of things that you can include.
They're going to give you eight weeks off of your past 12 month history, or your 2019 history, and then they're going to forgive up to 100% of that. I think most companies will get at least 60%. Part of it is how much payroll you keep going, but the payroll measurement doesn't come until June. In June, they're going to look and see whether your payroll has gone down to de-rate the payback on it, the forgiveness on it. But by June, you guys should be rolling again and everybody should have full employment. I think it's highly likely that you're going to get 80%, 90%, even maybe 100% of that back. It's going to be a really big number for everybody.
---

Lane Cooper
Owner, Ener-Spray
Calgary - VanCouver
Western Canada
As far as to speak to what the government is doing, so far in Canada they're basically saying they'll cover 75% of your payroll up to a cap of $58,000. That kind of helps some companies, and I think there's another clause that you have to see 30% drop in work. For us, that might apply for Alberta, but I don't think that'll happen in B.C. in Vancouver. We're still pretty solid busy out there.
---

Looking forward - what does the rebound of the fireproofing industry look like?
From cautious-optimism to full-out preparation for an industrial boom, one thing is certain, our industry is preparing for better days ahead.
Here's what our participants had to say:



Martin Rodriguez
Superintendent/Project Manager
Martin Bros.
President Elect, NFCA
Los Angeles, CA
Everybody needs to be cautious. Let's be careful. Try to get through this. We'll get over it. We just need to take safe measurements to stay safe and stay healthy. Hopefully, who knows, in a couple of months we may be trying to get back to normal, or the new normal. I think things aren't going to be exactly the same. We're going to have to get over it and readjust. But everybody, stay safe and let's get through it.
---

James Foster
Director of Operations
Salem, New Hampshire
It's all going to collide together. Everything's been pushed back. Steel erections getting pushed back. Then I got all the small jobs, the acoustic insulation. "Hey. as soon as this gets lifted ... Your start date was April 1st. Now when we get back going in May, and who knows, are you going to be able to man the job?" I've got a lot of projects like that. So, yeah.
We're not afraid of it, but we're just going to be really busy when this gets going again; when production gets back up and running.
---

Keith Kennedy
Owner
Aries Contracting
Ottawa, Canada

In terms of the future, I know there will be extra pent-up demand. I'm not as optimistic as others thinking that it's going to be two weeks to a month. I'm concerned that all this isolation that we're doing is going to drag this virus over the summer. I think we're all going to get it eventually. It's just going to be a question of when.
I just hope that we can get our businesses and even our social life back on course by the end of the summer, but I don't have a lot of faith that things are going to change a great deal before then.
---

Jonathan Wohl
Owner, Wohl Diversified Services
President, NFCA
New York
We're going to be ready when it all starts up.
If I could tell everybody anything, be ready.

---
And on that positive note, I'd like to say thanks to all the participants in our SFRM Crisis Roundtable - we appreciate you taking the time to share your insights!
Here at Hy-Flex, I'd like to remind you that we're here 100% to support you with whatever you need. I know Isolatek, GCP, Carboline, the big three material manufacturers are here to help as well.
We expect things to be hot and heavy when this gets over with, so take this time now to prepare.
But there's going to be some downtime right now. We all expect it. We all know it. We all feel it, right? But take this time to better yourself, better your companies, prepare for the inevitable with the job market coming back into full swing, the jobs coming back on hot and heavy.
And then those deadlines are still going to be there. But it's going to be crazy. The summer's going to be intense. 2020 still has deadlines to be met and we need to just make sure we're all working together as an industry to get those deadlines completed.
If you want to share your experiences or participate in a future roundtable, you can reach me here or connect with me on LinkedIn.
- Chad