Exterior Insulation and Finishing Systems that last.
EIFS Equipment
Exterior Insulation and Finishing System (EIFS) secures exterior walls with an insulated, water-resistant surface. EIFS improves energy savings, reduces costs and protects a building's integrity for the long term. HyFlex punps are effective in applying EIFS to a variety of structures.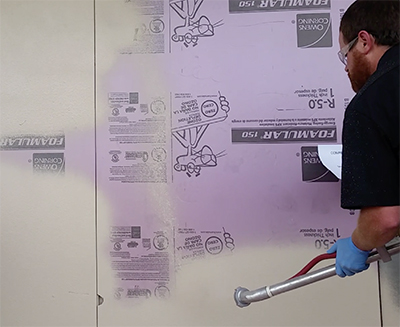 Benefits of HyFlex
EIFS
Jobsite
Profitability
HyFlex pumps stay up and running on the job to decrease downtime and protect ROI. Built for simple operation, inexperienced operators get started quickly to finish the job on time and on budget.
Equipment
Mobility
Whether you need to mobilize your equipment and team from jobsite to jobsite or easily move your equipment from floor to floor, HyFlex has the right equipment solution for your requirements.
Hyflex
Reliability
Exterior insulation and finishing contractors depend on the superior design and ease of use of HyFlex pumping equipment. Our equipment is jobsite-tested and proven for reliability in the field year after year.
HyFlex EIFS Equipment