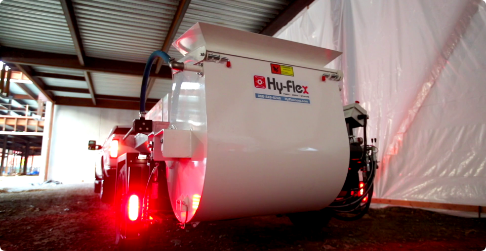 We have been using HyFlex pumps for more than 15 years. We love the reliability and simplicity of the machines.
Jim Nicholson,
Firedog Fireproofing
HyFlex has been our equipment partner for many years. The quality of the pumps is second to none and their technical support is outstanding.
Robert F. Taglienti,
East Coast Fireproofing Co.
I've used almost every pump on the market. HyFlex pumps are the best. Simple, powerful and reliable are the best words to describe these great machines.
Scott Sellars,
Specialty Spray Systems