30E
Rotor Stator Pump
Powerful and portable electric pump for commercial coating applications including fireproofing, stucco, plaster, and many more.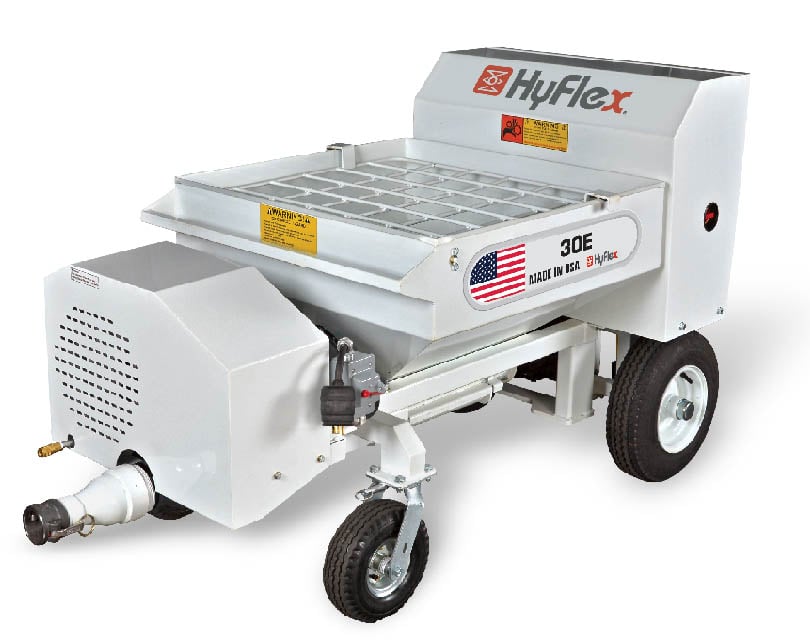 Overview

Specifications

Benefits

Applications
Powerful and portable electric pump used for many commercial coating applications including fireproofing, stucco, plaster, and more. Superior production specified for a variety of materials. Proven field performance
The 30E easily fits in construction elevators and is designed to be stood on its side for portability in tight spaces.
Gas option also available. See 30G option here.
Power
5 hp electric inverter drive
Speed Control

Dial-a-Speed electronic speed control

Pump Output

High Output* model 11 gpm or 30 bags✝ per hour High Torque** model 9 gpm or 23 bags✝ per hour

Pump Size

Optimized 2L6 rotor & stator

Pump Hopper Capacity

60 gal/3 bags

Hopper Height

32 in

Pressure Output

350 psi max recommended working pressure

Directional Control

Forward and reverse

Remote Control

2 wire 125 ft On/Off remote standard (can be extended up to 500 ft total)

Width

35 in with Grate/33 in without grate

Length

75 in

Height

41 in

Weight

545 lbs, bare machine

Power Requirement

50/60 HZ 208/240 V 30 A 1 ph or 20 A three phase

Optional High Voltage

10A 50/60 HZ 380/440 V three phase

Wheels

15 in pneumatic rear, 10 in swivel caster front

Drive

Direct drive lube for life gearbox

Pump Outlet

2 in camlock standard

Max Aggregate Size***

1/8 in

Max Pumping Distance****

300 ft

Available Options
5.9 cfm Oiless Gast compressor
12 cfm 2 hp Emglo
Splash lube compressor
High Output* or High Torque**
Low-profile mortar mixer hopper
✝ 1 bag = 3.0 cu ft yield

* High output model recommended for use with products that pump more easily where higher output is desired. Low-density fireproofing and self-leveling underlayments would be good choices.

** High torque model recommended for use with hard-to-pump products or extreme pumping distances or heights. Mortars and stuccos would fit this category.

*** This is maximum aggregate size recommended for pump. Mix design will determine how effectively the product will pump.

**** Pumping distance and output may be increased or decreased significantly depending on mix design, but we believe these to be very achievable in most instances.

Copyright 2020 HyFlex Corporation. All information contained within this document is based on the latest information available at the time of publication.

HyFlex reserves the right to make changes at any time without notice.


Nearly dummy proof to operate/maintain at job-sites – Expands labor pool for pump operators.
11gpm or 21+ bags per hour Fireproofing material, characteristics dependent on vertical/material
Toggle switch controls are easy to use and field repair – Unlike expensive membrane/touch pad.
208/240 V 30amp single phase, runs on a 10K generator – GC pays all you power cost.
5hp, AC frequency motor runs on 30amps – Offers reduced line surge & breaker trips at job site.
Quality AC electric motor shuts down if High or Low voltage is detected on job-site – Saves the motor.
Unique design separates Material from Gear box – Gear box never fails from material leakage…
Seal Pack uses high quality bearings, 5 seal/4 grease pocket – Seal Pack lasts years, Industry Best.
2L6 optimized stator has less friction, offers Adjustable, Soft & Hard – Noticeably longer field life.
Compressor Option- 12cfm Jenny, 2 pins to remove, is heavy duty & continuous operating.
Extremely maneuverable, fits in pickup and can be up righted into elevator for transportation.
Standard Remote 2-wire up tp 500′ , plus the industry best HyFlex water resistant on/off switch.
Low/Medium/High-Density Fireproofing
Waterproofing
Plaster/Stucco Spraying
Injection Work
Manhole Restoration
Concrete Repair Mortar
Cellular Concrete
Bridge Repair
Self-Leveling Floor Underlayment
Slab Jacking
Cementitious Coatings Under 1/8 inch Aggregate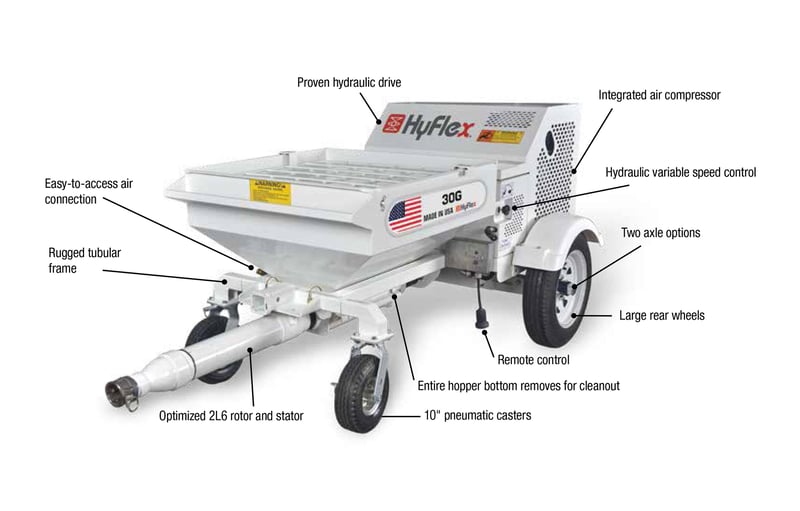 Recommended Products
These products pair perfectly with the Spray Buddy for these reasons, add some SEO value here by mentioning specific equipment + uses.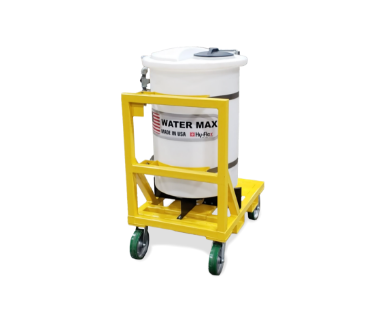 WaterMax
Perfect for:
Improving product performance for fireproofing, stucco, and other bagged products by accurately delivering water to your specifications.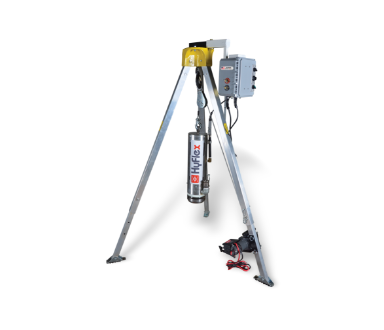 Slinger
Perfect for:
R
ehabilitating wastewater structures like manholes and septic tank rehabilitation.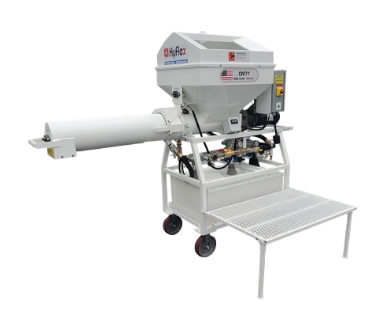 CM71
Perfect for:
L
ow to medium density cementitious fireproofing material. The CM71 produces a continuous supply of material with unmatched consistency of output day in and day out.