Strengthen and repair wastewater structures.
Wastewater and Manhole Repair Equipment
Our wastewater pumps and Slinger spincaster can significantly strengthen and repair wastewater structures, such as manholes, sewer pipes, and wastewater lift stations.
The cement linings we apply are used to rehabilitate and protect these important community structures. Better yet, our wastewater equipment allows us to do this with limited entry, reducing risk to personnel.
Safe, efficient, and easy to clean, HyFlex's wastewater structure repair equipment is top-notch, reliable machines that you can rely on for many years to come.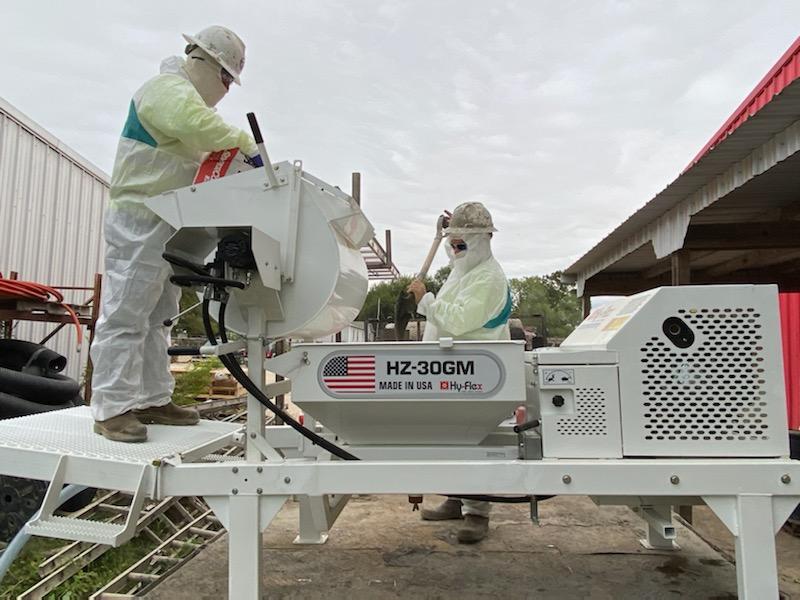 HyFlex Wastewater Equipment